W
e can make both Al alloy die casting parts and Zinc alloy die casting parts ,
w
e integrate development design, processing and manufacturing.
Strong technical development strength, with the rapid transformation capacity for drawings, samples, early stage design of new products, project approval, trial production
,
so that products can quickly form a series of large-scale production.
A
lso ,as you know ,for die-casting products, the quality of the mould is crucial to the quality of the products , we use
3D mathematical modeling computer-aided design, and use the modeling flow analysis software
A
nycasting to make dynamic simulation, and correction
.
Skillfully use the successful experience of oblique core pulling and twice pressurization , to ensure the quality of the products .
F
or quality control , 1) t
he programming device locks the parameters of die casting process .
2)
CMM inspect the first sample to control the geometrical dimensional
precision and position
3
) Sampling inspection of production process according to a certain proportion, full inspection of important dimensions
4) Full inspection before shipment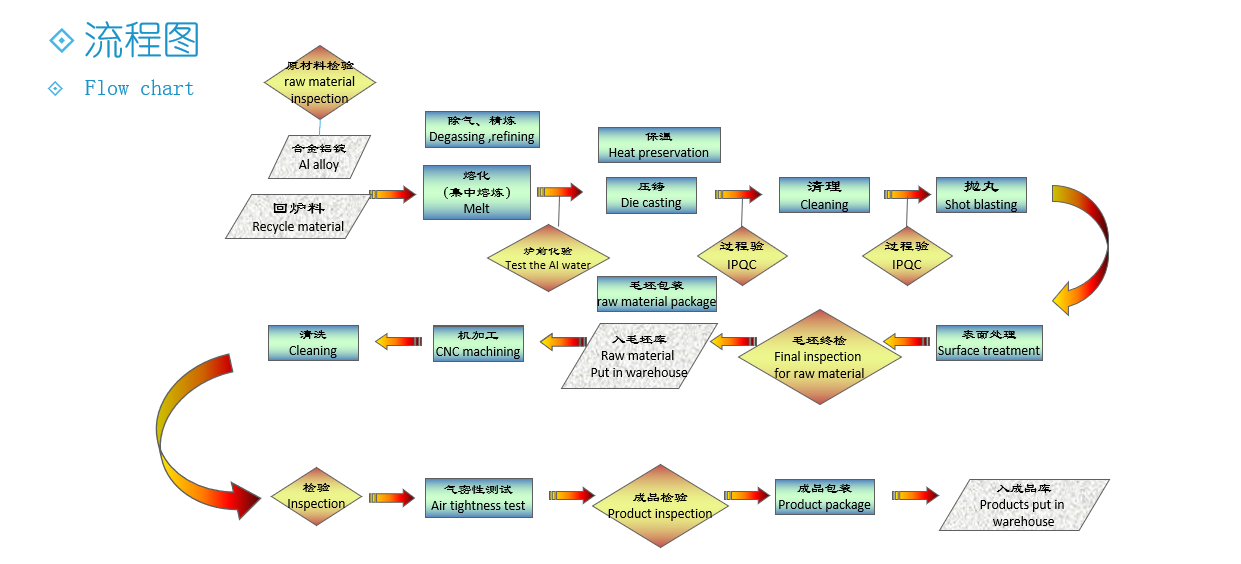 We
also can make Al die casting parts to make anodizing
Advantages: This process can replace CNC machining, reduce production cycle, save cost; can replace injection parts, a
l
so compared with CNC machining ,die casting can produce a complex structure of products, and then make anodizing treatment with a variety of color, to meet the different needs of different customers!